You don't look disabled...
OK, a few years ago, it was easily missed, but for a while everybody noticed, and it's not too difficult to spot now... I have Charcot-Marie-Tooth disease, or HMSN as it is known by some doctors. It reduced my ability to walk almost to vanishing point for some years, and also makes it difficult for me to write. Hence I use word processors a lot, and used to use a wheelchair to move around, but I discussed options for surgery, mostly hopeless as it happens, but I chose to lose my feet and now have artificial ones, meaning I can once again walk unaided. I manage, mainly because I've used my allowances to hire a car. No good pictures of my first car, a Vauxhall Corsa, are yet available, but I do have a picture of my second, which was a Daewoo Lanos: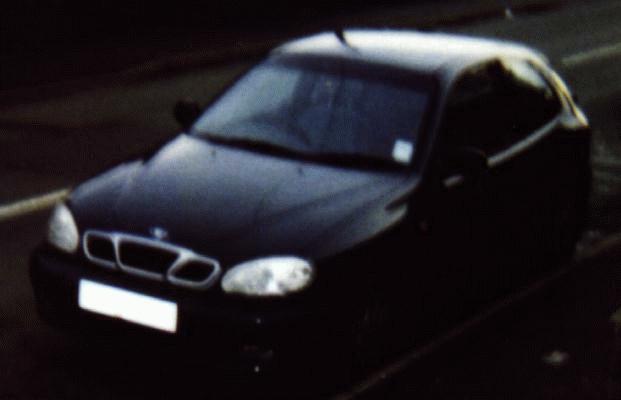 I had another Daewoo Lanos but got to the point of wishing I hadn't – it was far from economical. After that, I got an A-class Mercedes, the cheapest, to me, diesel car I could get. I then returned to GM with a Vauxhall Astra – this meant returning to a petrol engine. Luckily, a decent, and cheap, diesel car, a Kia cee'd, was available in 2010, and again as its replacement in 2013. I have been driving with hand controls since 2000 – I had them fitted to the second Lanos when I got it. I don't drive as much as I used to now as it is just as convenient, if not more so, to use the available public transport in my area – even the Tube is OK for me now – and I don't pay for it, thanks to Transport for London, thereby saving the cost of fuel. Which brings me to another point – we pay too much tax on road fuel in the UK, with the car being used as an environmental scapegoat, and also get stung by inappropriately positioned speed cameras. Transport as a whole is starved of investment, and trying to force people onto over-stretched public transport will do nothing to cut congestion. If you care about this, join the Alliance of British Drivers. I am not against public transport – in fact, I use it whenever it is a good option – but do not see it as the answer to congestion.
I had the earlier diagnosis of Marfan Syndrome formally revoked a few years ago.
If any cause very relevant to me, or some of the others, comes up, I will usually do something about it, such as writing to MPs.